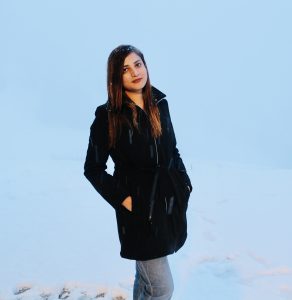 Aleena Rafique
Argonne National Laboratory
Statement
My name is Aleena Rafique and I am a 3rd year Postdoctoral Research Associate from Argonne National Laboratory working on ProtoDUNE, DUNE and NOvA experiments. I have loved being a part of the Fermilab community ever since I first moved into the village from Kansas State University as a graduate student five years ago, and have always appreciated the role of UEC in maintaining and advancing a great welcoming, collegial and diverse atmosphere for all Fermilab users and to enable us doing a great scientific research. I have spent a major fraction of my time during and after graduation at Fermilab and I am a part of the user community ever since.
Having served as an FSPA officer back in 2017-2018, I am familiar with the structure of how the lab is run. I provided a voice from FSPA community to the UEC and I was also a member of Quality of Life committee within UEC. I would be honored to use my experience to serve the Fermilab Users community as a UEC member.
In order to do a productive research, it is very important to create such environment of the lab where everyone feels inclusive and comfortable. As UEC member, I would aim to help expand the UEC's efforts to strengthen the ties among lab users. I would focus on getting more users involved in what goes on at the lab. More importantly, I will be open to hearing your concerns and will do what's possible to address these issues. Also, my previous experience of being FSPA officer during graduation and student representative during my masters taught me that it is very important to convey the ideas, opinions, and concerns of students to administration effectively. I would provide a voice from the Fermilab users perspective and keep them updated on the developments. I would love to have the opportunity to give back to the Fermilab community by serving as a UEC member and helping to strengthen our user's community.